Nooba : The ambition to revive Barreiro (Público Imobiliário)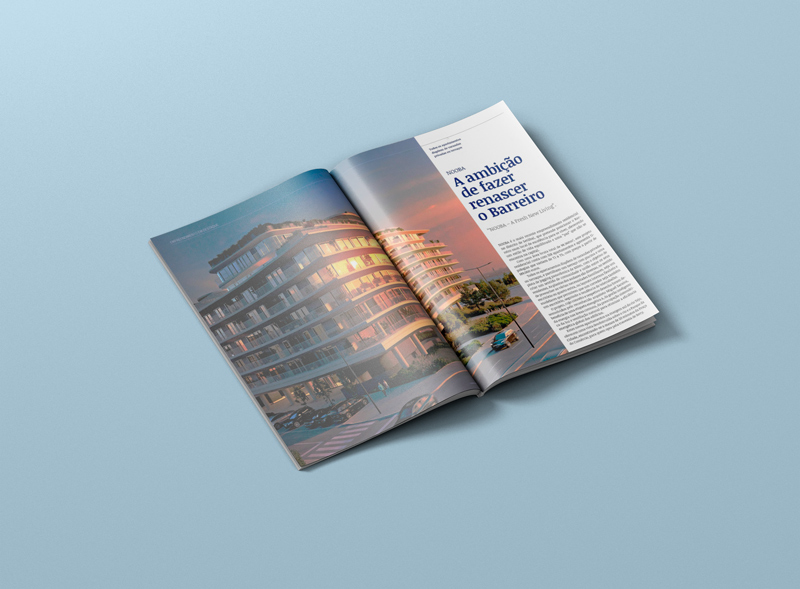 Since its launch, our new residential project "Nooba", located in Barreiro near Lisbon, has been the subject of many glowing articles in the Portuguese press, including the renowned "Público Imobiliário", which devoted no less than four pages to this magnificent project this month.
The article tells how Nooba aims to bring Barreiro back to life, offering a new lifestyle to its future residents, with its rooftop swimming pool and athletics track, its breathtaking views of the Tagus River and its vast terraces.
Totally in line with today's new lifestyles and work habits, the project will perfectly meet the needs of families who wish to combine living comfort, telecommuting and leisure.
Link: https://pt.cision.com/cp2013/ClippingDetails.aspx?id=89c69e16-ba75-452e-9045-0607f24b8393&analises=1&userId=64d98c6d-fafe-482f-a361-d715ea7d2f59
For more information on the project and the lots available for sale, please contact our sales team:
Khourage Imobiliária
khourage.pt
(+351) 963 794 436
(+351) 21 596 06 53