Nooba: Launch of Sales of the Second Building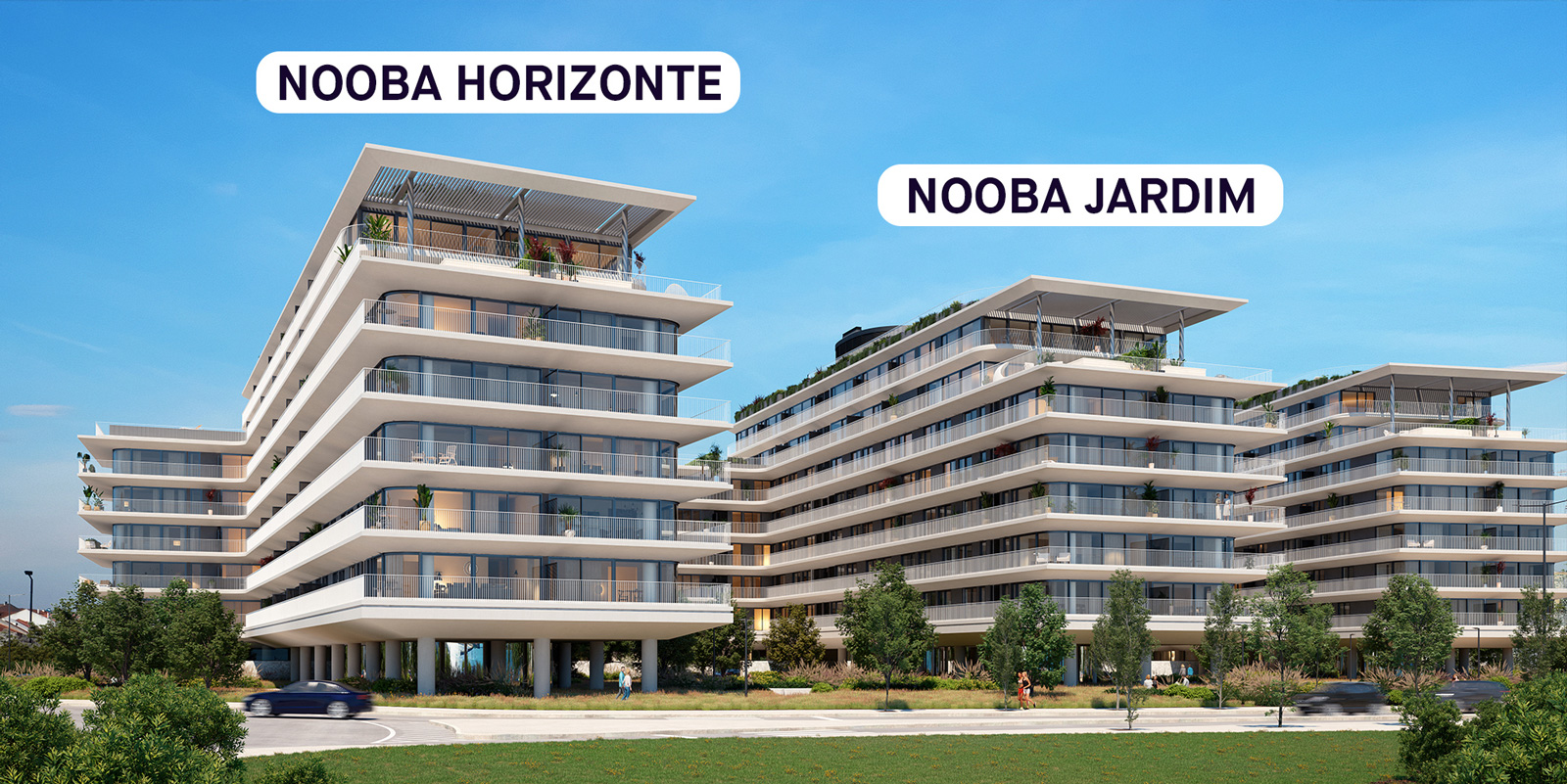 After selling more than 60% of the apartments in the "Horizonte" building, we are pleased to announce the start of sales of the second phase of our real estate project that promises to revolutionize Barreiro, the "Jardim" building, scheduled for delivery in the second half of 2024. 
The opening of this new phase of commercialization allows SolidSentinel, the developer, to pursue its vision of offering innovative and quality housing to the middle class at prices 40% to 50% lower than those in Lisbon, with a logic of democratic luxury.
Designed by renowned architect Miguel Saraiva, with iconic lines and high-end finishes already present in the first building, Nooba Jardim will have 65 apartments from 2 to 4 bedrooms, corresponding to the needs of the many families looking to make Nooba their new home, in an exceptional city, just a few minutes by boat from the center of Lisbon. 
All apartments have generous balconies or terraces overlooking the Tagus River, and will provide future residents with access to a communal pool and rooftop jogging track. The largest apartments also have private pools on large terraces, from which you can admire the sublime sunset over the river.
Take the opportunity to become one of the first owners in "Nooba Jardim".
For more information on the lots available for sale, please contact our marketing team.
Khourage Imobiliária
khourage.pt
(+351) 963 794 436
(+351) 21 596 06 53