Nooba: Installation of a Third Crane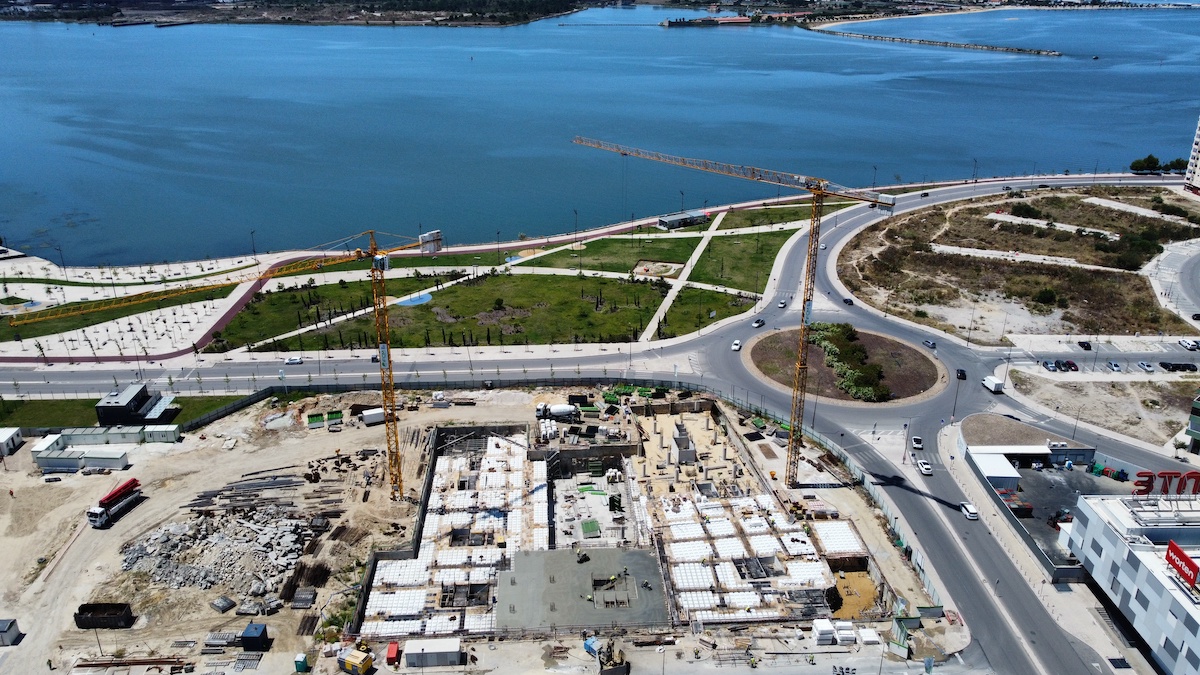 Construction work on our magnificent Nooba project, located some twenty minutes from the center of Lisbon, has just reached an important milestone. Pouring of the first floor slab is underway and should be completed by the end of summer. The next step will be to build the second floors above ground, with the pouring of the structural pillars on the first floor and the slab for the second floors.
Two impressive cranes, 50 and 57 meters high, were installed in April, and a third 39-meter crane will be installed in early July to continue the construction of this ambitious project.
Today, more than 100 workers are working on the construction of Nooba, which is part of a concept of democratic luxury, with the ambition of offering high-quality apartments at prices 40% to 50% lower than those in central Lisbon.
Please do not hesitate to contact our marketing team for more information on the lots available for sale.
Khourage Imobiliária
khourage.pt
(+351) 963 794 436
(+351) 21 596 06 53