New website for Capvest Portugal, subsidiary of the Capvest group in Lisbon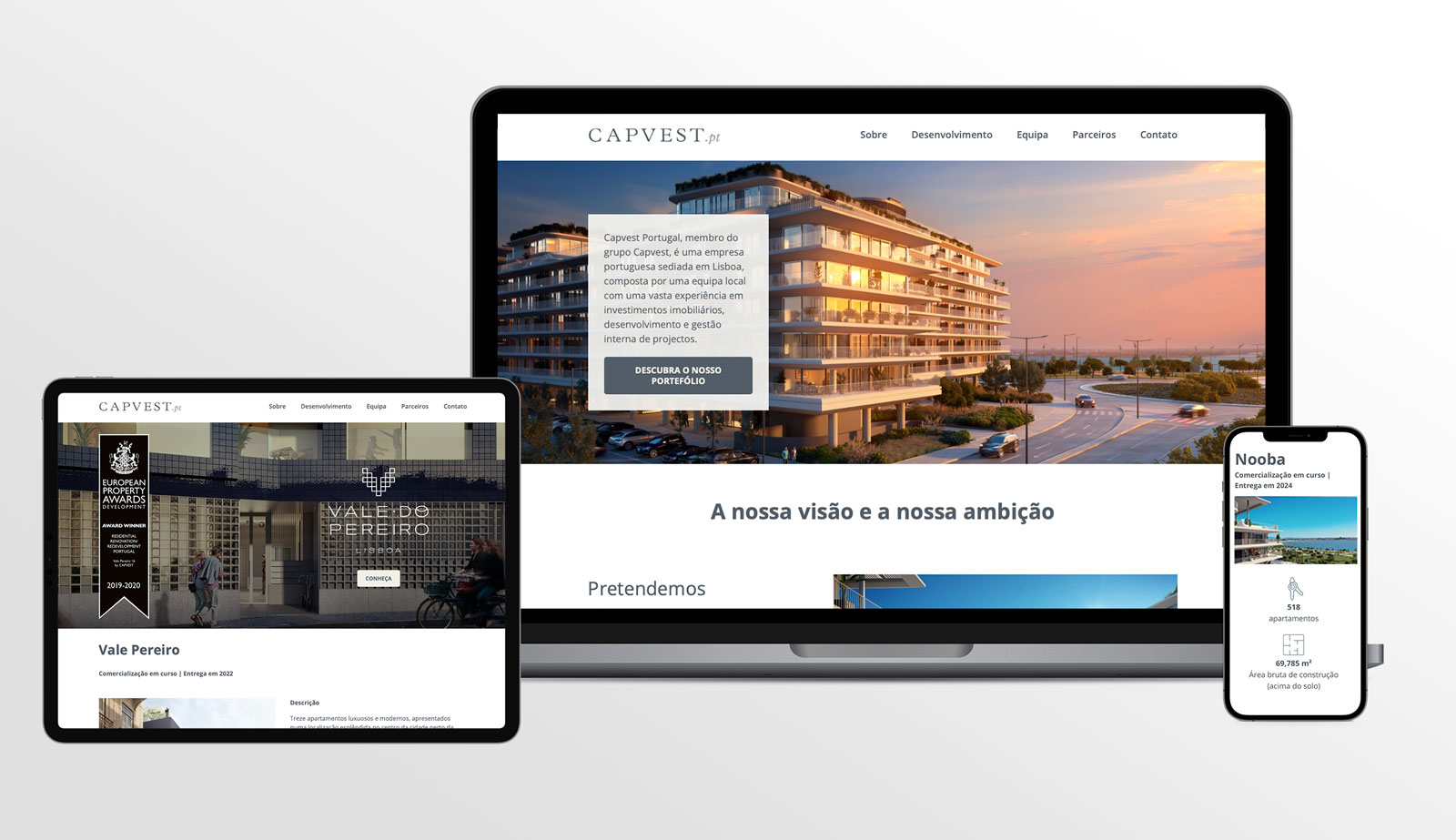 Capvest Portugal is pleased to announce the launch of its new website.
This new digital showcase of our Lisbon-based subsidiary invites you to discover our vision and ambition for the Portuguese real estate market through our values and our various development projects.
Discover 3 flagship development projects in Lisbon and its region:
Actor Tasso and its iconic architecture made of red and white bricks, paying tribute to Lisbon's industrial era. Vale Pereiro (winner of the Best Residential Renovation/Redevelopment Project for Portugal at the European Property Awards) and its majestic cobalt blue facade, matching the blue of the sky and the sea. And of course Nooba, our latest major project comprising 518 apartments on the banks of the Tagus River, just 20 minutes from the capital.
You can also read the numerous press articles about our projects in a new dedicated page.
With a cumulative development value of almost 200 million euros in Lisbon, the Capvest Group is continuing its growth in one of the most dynamic real estate markets in Europe.
Follow along on our Lisbon entrepreneurial adventure which started back in 2014!