Interview with Alain Gross in Visão: "Having the Vision and Breaking down Prejudices"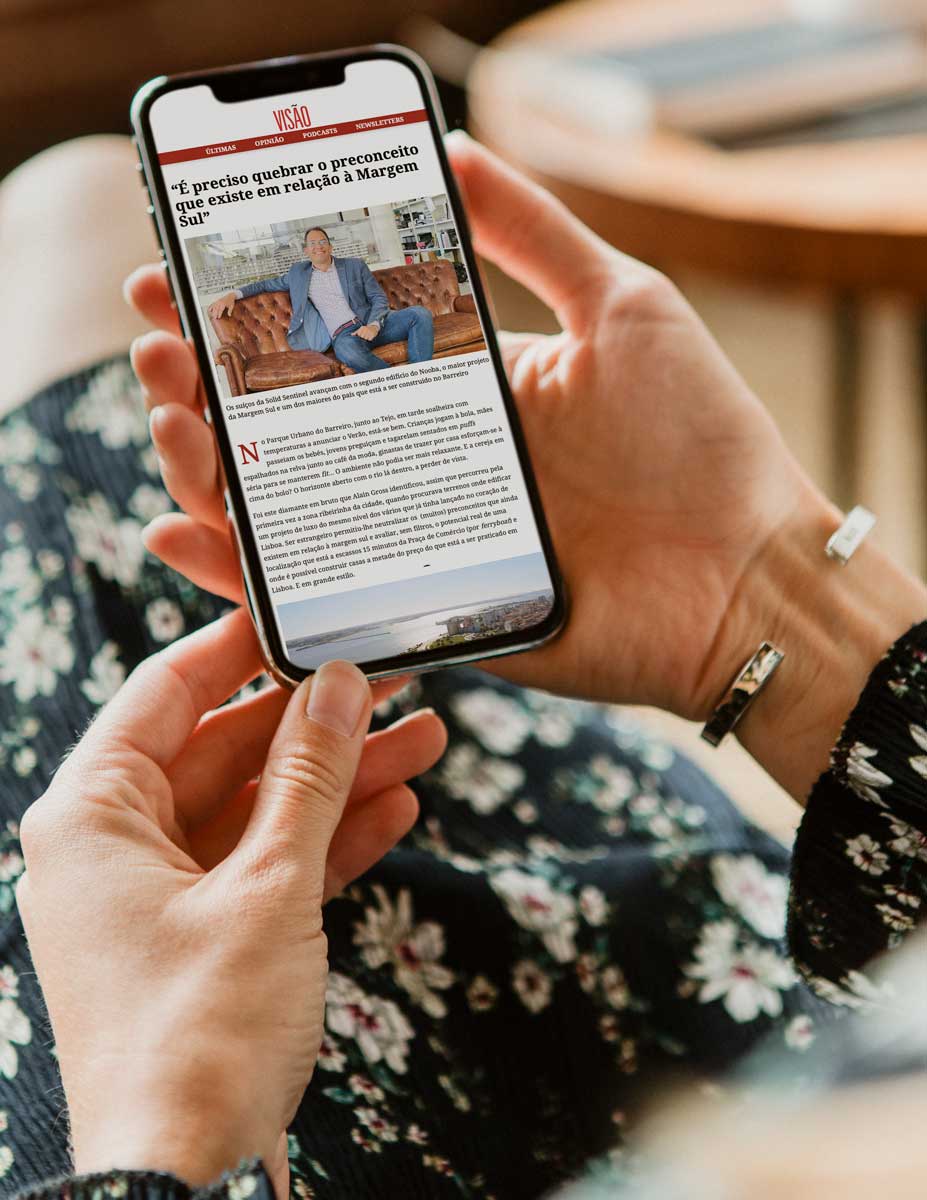 In an interview with Visão newspaper, Alain Gross, CEO of Solid Sentinel (developer of the Nooba project) confides on the reasons that led him to choose Barreiro as the preferred location for the project, whose second phase of commercialization started a few weeks ago.
In an interview with journalist Marisa Antunes, Alain Gross explains how his 17 years of experience with the Ikea Group and his status as a foreigner allowed him to break down the prejudices that exist about the municipalities on Lisbon's south bank, and to have a vision of a project that no one would have dared to imagine.
The Nooba project is part of a concept of democratic luxury, with the ambition of offering high quality apartments at prices 40 to 50% lower than those in the center of Lisbon.
To date, more than 60% of the apartments in the first phase have been sold and the second phase is in full swing.